This is a technology not only Apple but many other manufacturers are looking forward to applying to their commercial devices
OPPO was one of the first brands to introduce an under-display selfie camera on a smartphone when it revealed its technology in late 2019. Since then, we have seen ZTE release two devices with the technology, in when Samsung is also about to offer that feature on the Galaxy Z Fold3. Apple itself is still trying to bring it to its iPhones.
Now, OPPO has moved one step closer to commercial production by revealing next-generation under-display selfie camera technology. The Chinese manufacturer says it has resolved issues related to inconsistent screen quality in the area above the camera, poor image quality due to the screen blocking the camera, and more. problems that Apple is having a headache to find ways to solve.
<<< download the world's best k-pop ringtones for android, ios visit here !
One of the biggest challenges with the under-display selfie camera is that the display doesn't have to be too dense, as light still needs to get between the gaps in the pixels and hit the camera underneath. There have been some phones that offer less pixels in the screen area above the camera, but this can result in a fog-like appearance.
However, Oppo has shrunk the size of the pixels on the screen without reducing the actual pixel count. This allows for a display of 400 PPI, even in the area above the camera.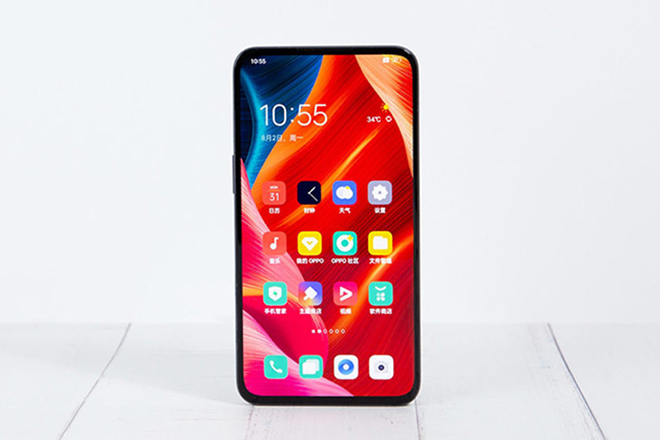 Another major hardware tweak is that the brand has replaced the traditional display wiring for thinner and transparent wires. This will result in "much better display quality with a smoother visual experience".
OPPO says it has also introduced a single-pixel circuit (as opposed to a two-pixel circuit currently in the industry) for better screen accuracy, color and brightness. Furthermore, the company says some tweaks have resulted in a screen that has a 50% longer lifespan.
Image quality is also a big concern for the under-display selfie camera, as we've previously seen the ZTE Axon 20 deliver camera-like selfies with blurred lenses. But OPPO says it has developed AI algorithms for HDR, white balance, and diffraction reduction to reduce issues like blur and glare.
"OPPO has also trained its AI diffraction reduction model using tens of thousands of images to control problems caused by diffraction at the light source, allowing users to capture clear images, looks more natural," the company claims. The company also posted a sample image taken with a prototype phone containing the new technology.
Sample images are well appreciated, although there is a bit of lens flare at the top. Hopefully this is not an ongoing issue. There have been tests in the past when taking photos in mixed light situations, as that's when the ZTE Axon 20's under-display selfie camera seemed to fail.
OPPO has not revealed any specific plans in launching a commercial phone with this technology but only said that it will continue to develop hardware and algorithms. So users still need more time to wait for commercial products to appear.
Currently, oppo is researching and developing a lot of new and novel models to help users freely choose their favorite models, in addition to being able to compete with the big boys in the technology industry.